Research trip to Greece / Rick and Laura
December 30, 2016 to January 15, 2017
Welcome to Greece—dinner on Crete after a long journey from Boston.
Rick with several 5 foot long bronze, two man saws for cutting wood.
Laura at the Lion Gate—the main entrance of the Bronze Age citadel of Mycenae.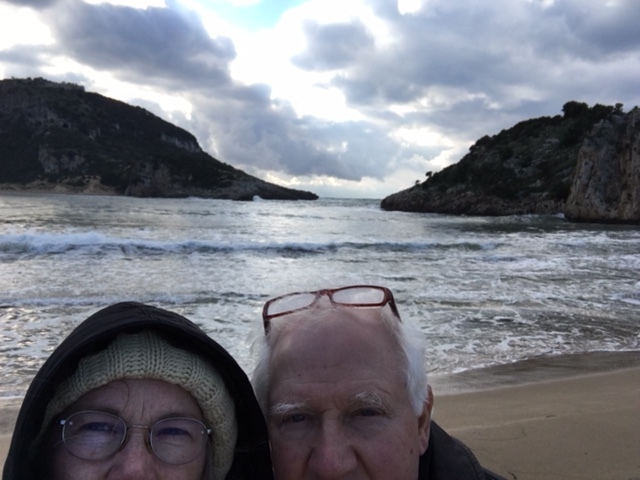 View of the Bay of Navarino, Pylos, Greece.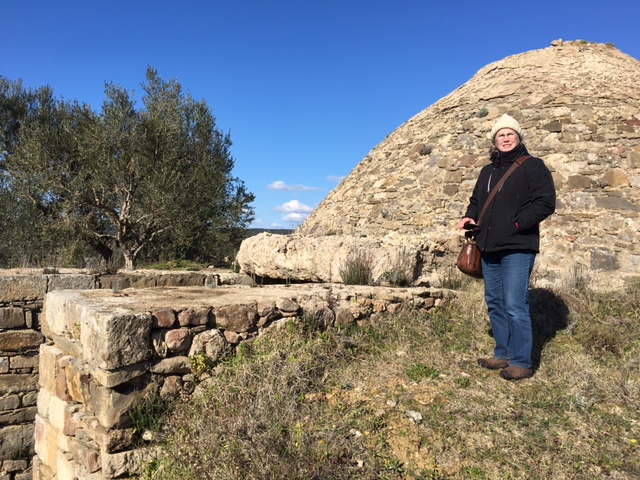 Laura in front of a tholos (beehive) tomb at the Palace of Nestor.
View of Sparta from atop the sanctuary to Menelaus and Helena.
The Acropolis is full of amazing sites.